What might have happened if both clubs had been able to field anything like their best teams is anyone's guess.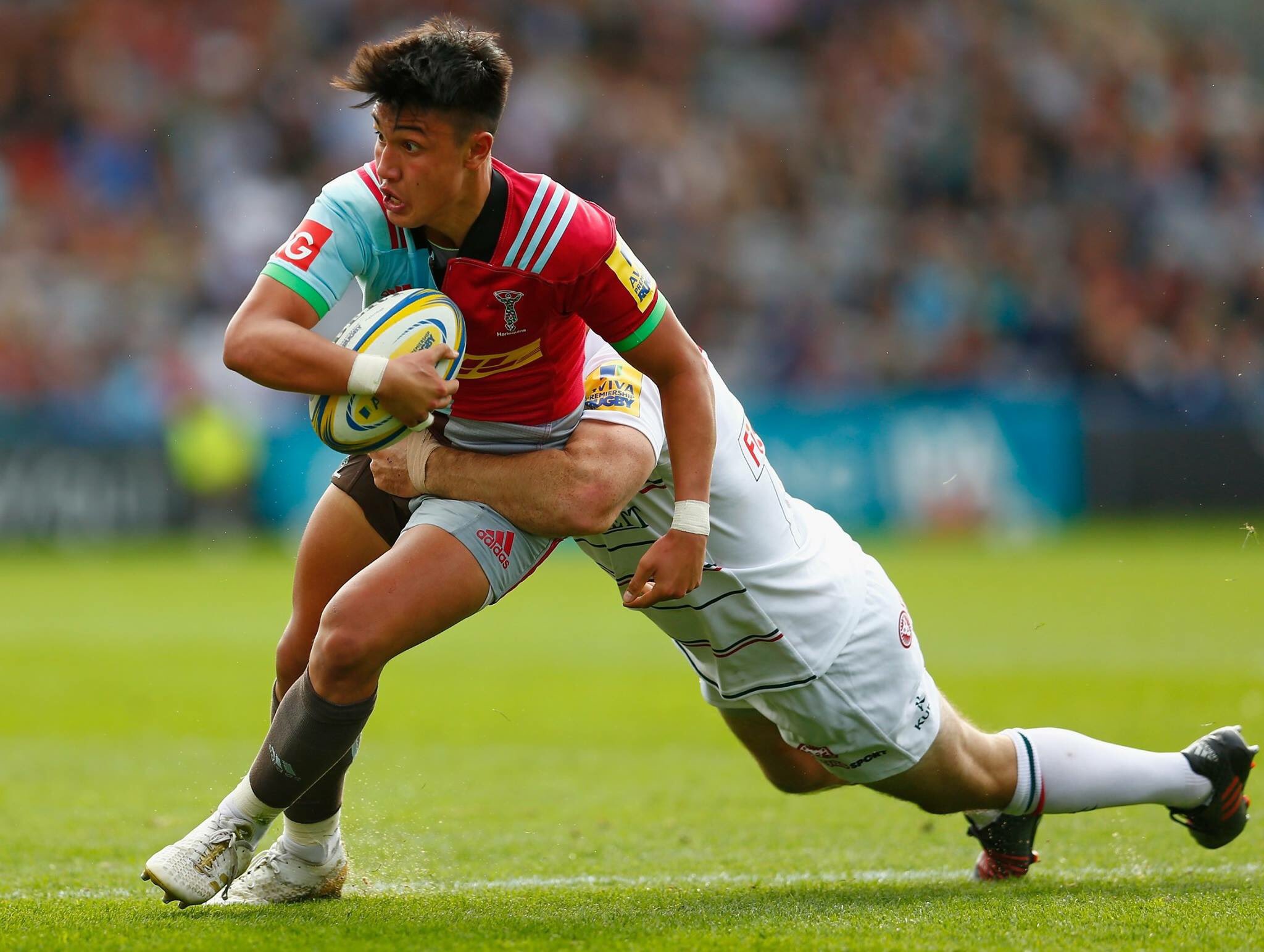 International commitments and injuries meant that Bath were denied at least half their First XV; Harlequins, according to their director of rugby, John Kingston, were "30 light in availability" out of a squad of 56.
In the event, the scratch Bath team beat the scratch Harlequins team comfortably, but unfortunately two earlier incidents meant that the match was over as a contest almost before it had begun.
First, James Chisholm, the Harlequins back-row forward, was sent to the sin-bin for upending Kahn Fotuali'i. Second, the Harlequins' playmaker, Marcus Smith, a good prospect, was substituted two minutes later for a head injury assessment.
Smith passed the assessment but then said that he felt dizzy and remained in the changing room.
The result of these two setbacks was that the Harlequins defence, which had already proved fragile, conceding a try after three minutes, became utterly naked and ineffective. Over the next 10 minutes, Bath scored three tries as they pleased, racking up a bonus point after 19 minutes.
The loss of Smith was especially regrettable. In his brief time on the pitch, he had looked top-class, bossing and orchestrating those around him and launching some interesting thrusts.
He may have been hurt when the first try was scored. A punt upfield was knocked down to Zach Mercer and the Bath forward made an impressive charge upfield.
Finally, Harlequins had some clean ball. Jono Kitto passed quickly to Cheeseman, who scored.
It was commendable that the inexperienced Harlequins team battled hard in the second half, and scored the only try, but it was generally dull.
The crowd was briefly roused from torpor when Josh Lewis, a Bath substitute, made a splendid solo run, but he lost the ball and it eventually ended up in the hands of another substitute, Gabriel Ibitoye of Quins. He sprinted 60 metres to score. It was too little, too late, but at least Harlequins had avoided humiliation.