Mark Reddish is being picked up for the new season by the Harlequins team. Mark who comes from Highlanders helped the latter be victorious in the Super Rugby finals that were held last year.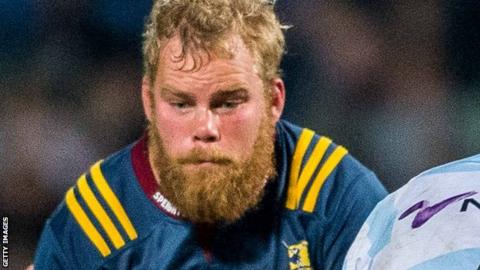 Harlequins have signed him on as a second row forward player. The change would happen before the new season begins. Reddish had made his debut in the Hurricanes team as part of the Super Rugby tournament. In that game he had played against the Highlanders in the year 2011. His playing skills definitely made an impression on the rival team who took him over in Dunedin in the year 2015.
In the year that he spent with the Highlanders he has played about 14 matches. He also started in the finals for Super Rugby for the team which helped the Highlanders to clinch the title for the first time.
Reddish has several accomplishment feathers under his cap. He had been part of the New Zealand Barbarians as well who defeated the Maori All Blacks. Whether it is coincidence or not, Reddish and his contributions to the teams he has been a part of has definitely played a role in the decision that the Harlequins had taken subsequently to get him over on their side for the upcoming season.
Mark Reddish is 29 years of age and stands at 6 ft 5 inches. He has made about 50 appearances in the Super Rugby league. The director of rugby, John Kingston feels that he will be a valuable addition to the team. Currently he has commitments with Wellington Lions for playing the ITM cup. Once these commitments are over he would be coming on board with the Harlequins team located at Stoop. Kingston feels that Mark will be able to being forward valuable know how and experience to the team which will surely work for the betterment of the team as they spruce up their skills for the upcoming season.